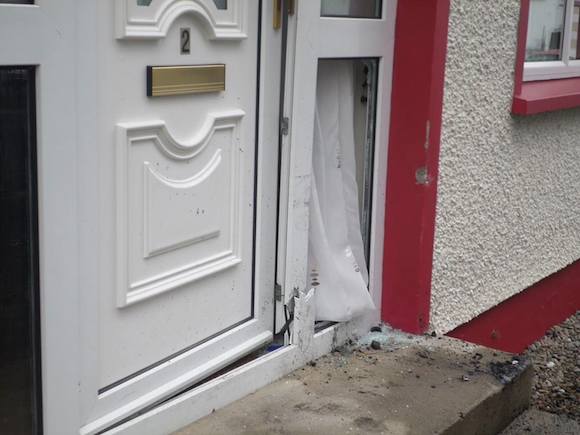 GARDAÍ have launched an investigation after a car was rammed into a house and another car – and nobody seems to know who was behind it.
A silver Cavalier car ploughed into the house – and a car parked outside – at the Mill in Convoy in the early hours.
A couple living there were left terrified by the incident which happened at 1.40am yesterday.
"The car and the house were damaged badly," said Donna Kincaid McLaughlin.
"It's my mother and father in law's house. We know where the car came from but no-one seems to know who was driving it at the time.
"It was an awful thing to happen; outrageous.
"Gardaí say they haven't been able to identify who was driving the vehicle so we are willing to pay a reward to get these people caught."
She said her family felt doubly cheated by the incident.
"We've damage to the house and a lot of damage to our car outside. It's not fair that we've been left to pick up the bill for all the damage that was done," said Donna.
"It just feels as though this happened and those responsible have walked away without a care in the world."
She has asked anyone with information on the incident to email info@donegaldaily.com, contact Gardaí or contact the Confidential telephone service.
A cash reward is being offered for information leading to the arrest and conviction of the person or persons who drove the Cavalier into the property.
The owner of the Cavalier has told Gardaí he doesn't know who was driving the car at the time of the incident.
Tags: