Leading hairdresser Patrick Gildea is certainly a colourful character.
And Patrick just loves to talks about hair colour and what it means to you
Donegal Daily took time out to interview one of the most talented and respected hairdressers in the industry in Ireland. We got some interesting and secret tips especially for you.
DD: So Patrick what about the Irish Red head?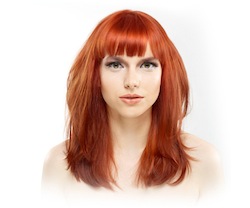 Patrick: You mean beautiful Auburn Hair? Auburn haired and natural red heads are typically perceived as direct and passionate. It's about 2% of the population that is born with red hair, because of this it can be a great colour to stand out with.
Red hair is gorgeous against pale skin. However it's the tone of the red in relation to your natural skin tone that makes the difference and it is so important to getting the person to a place where they feel that natural beauty. There's a fine line between red and orange, and gold and brassy tones.
To get that sexy natural or feisty red image and make sure your skin tone matches the shade of your skin, ask your hair stylist to advise you.
DD: Patrick I'm sure you see a lot of dark haired ladies in the salon, what advice would you give them?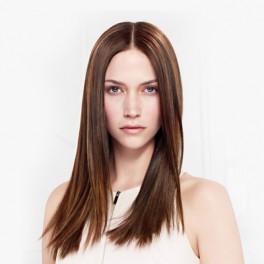 Patrick: Yes the largest percentage of Irish people are mid to dark
Darker shades of hair is often associated with sultry, strong and mysterious women.
Dark hair can highlight skin, the contrast of the colours makes your skin stand out. Sometimes dark hair can look dull and in turn make your face dull this is why it is so important to mix tones with darker hair. This gives you a beautiful tone on tone effect.
Also it is important to use colour that brings out maximum shine, gloss and healthiness to the fore.
Another way to take away dullness and add contrast to dark hair is to add highlights in a strong contrasting colours, like red or blonde.
Brunettes are often perceived as the good girl, responsible and reliable but don't believe everything you read!
Also, lowlights can really add a new depth to brown hair, they add a slight sexiness that can be hidden in mid to dark colours.
DD: So Patrick do blondes really have more fun?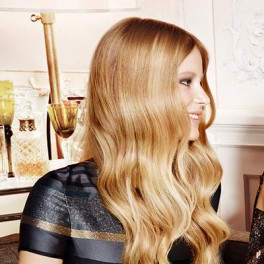 Patrick: Of course they do! My wife is looking to go blonde at the minute.
Blonde can be such a refreshing sunshine combination of tones, as when they light hits it, it mirrors with lightness. You don't have to be i.e. the 'bleach blonde' to be blonde anymore.
Blondes can even be understated and mysterious with placement of colours. Taking away the stereotype opinion of the past.
With blonde hair it is important to have a treatment done every six to eight weeks, which keeps hair looking beautiful and healthy as with all colour services.
DD: Any last tips around colour Patrick?
Patrick: Well with every beautiful colour there needs to be a beautiful haircut. This doesn't mean your hair style has to shout but it can if you want it to.
An adventurous haircut can transform any hair. A cropped bob, layers, long fringes etc. can all add to the edginess of beautiful colour.
The Patrick Gildea Hairdressing Team are experts in hair. They provide a free consultation before you get your hair styled to ensure you get the look you want and is best for your hair.
Donegal Daily were delighted and were just amazed at the atmosphere at the Patrick Gildea Team's new preemies at the Riverside Retail Park.
Check out their new website ; www.patrickgildea.ie
Tags: