A young boy who was feared seriously injured after a fall in a play area yesterday has made a full recovery.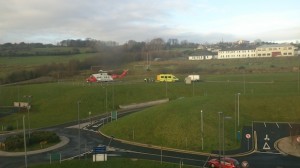 The little boy fell in a play area in Culdaff shortly after 3pm.
It was feared he suffered a spinal injury and he was rushed to Letterkenny General Hospital by the Rescue 118 helicopter.
The boy was given a full assessment but was later released from hospital and returned home yesterday evening.
Tags: