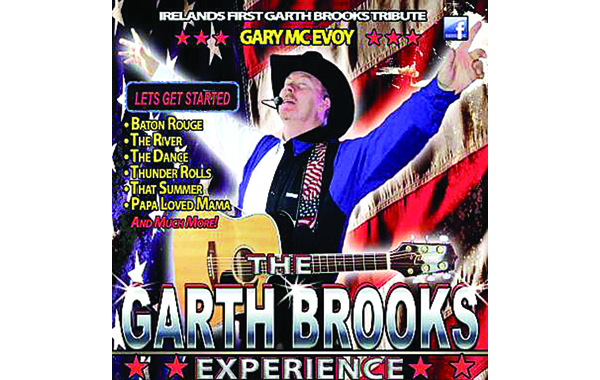 Don't worry if you have missed out on the chance to see Garth Brooks in Dublin, The Lagoon, Termon have managed to secure the next best thing Ireland's Biggest and Best Garth Brooks Tribute band "Gary Mc Evoy".
He will appear on Sunday 27th July at the annual Lagoon Family Fun Festival which will be held on sat 26th and Sunday 27th of July.
Gary Mc Evoy is the Biggest and Best Garth Brooks Tribute and is completely booked out all over Ireland this year.
Many concert goers have described it as being the best comparison you could get, the Garth Brook tribute will be appearing live on the gig rig at 9 o'clock.
People are asked to avail of tickets in advance by calling the lagoon on 0749139088 or by finding us on Facebook.
Tickets are only €10.00.
The concert will be live on the gig rig but if the weather is not favourable patrons are fortunate as the show can be inside the lagoon in our new dancing area.
Garth Brookes tribute will be followed by the brilliant Dixie Raskals with Dancing until late.
Check out the Lagoon on Facebook for full details of all events during the festival this weekend.
Tags: