Former Kerry legend and RTE pundit Pat Spillane has said watching Donegal play is like watching paint dry.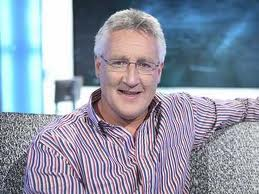 The outspoken commentator, who famously labeled Ulster football as "puke football', launched another attack on Jim McGuinness' men in his Sunday World newspaper column.
But as well as slating Donegal, Spillane admits that he also admires Michael Murphy and co.
Spillane used last weekend's Ulster Final victory over Monaghan to judge Donegal.
"There are people out there who enjoy watching paint dry. Then there are masochists who love having pain inflicted on them.
"Unless you fit into either of these categories I don't see how you could have enjoyed watching the first half of the Ulster Final.
"It was dire, ultra defensive, negative and nasty," he said.
However he added "Having said that, one could only sit back and admire Donegal. They gave a masterclass in defensive play and work ethic.
"The non-stop running play of the Donegal players was unbelievable."
He said that while he still believed the Donegal team of last year were "running on empty' he believes that has changed.
"They're different this year – hungrier, sharper and working harder," he said.
And then he asked himself if Donegal are good enough to win the All Ireland saying he would love to see them meet Dublin in the semi-final.
"I'm not so sure. I don't think they are as god as they were in 2012. So I wouldn't get carried away yet.
"But Donegal have a system and it will test Dublin if they clash in the semi-final. I would love for this game to happen.
"But if the game transpires, the key question is whether they can hold their blanket defense in place for the entire duration of the match when faced by Dublin's unbelievable pace," he added.
Tags: