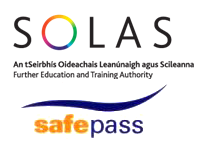 SWDCPL has organised the following courses for the Unemployed.
Safe Pass:
Course Date – Saturday 23rd August 2014 in the Niall Mór Centre, Killybegs
Manual Handling and Abrasive Wheels Training
Manual Handling 1/2 day afternoon
Abrasive Wheels Training – 1/2 day afternoon
Date: Saturday 30th August 2014
Please contact Niall Mór Centre if your interested on: 07497 41863 or Dept Social Protection on 07497 40068 or email: southwestdonegalcdp1@gmail.com
To avail of this free course all participants must be in receipt of social welfare payment.
Lynda Gregg Yoga Thursday 14th and Friday 15th August 2014 at the Centre if your interested in these classes call 07497 41863
Cooking Classes – BBQ, Salads, Marinating, Hygiene
Tuesday 19th & Wednesday 20th August 2014
Tuesday 26th & Wednesday 27th August 2014
11.00am – 1.00pm at the Niall Mór Centre €30.00 for 4 Classes.
To book your place call 07497 41863
Art Classes for beginners and improvers starting August 2014 if your interested call Laura on 07497 41863 or email southwestdonegalcdp1@gmail.com
Tags: