Councillor John O'Donnell has said he is "upset and distraught" at the bomb attack on his Downings home today.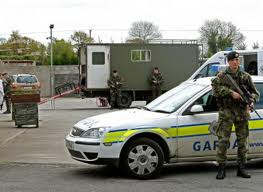 The businessman and newly-elected county councillor has issued a statement to Donegal Daily on the shocking incident.
An official spokesperson said "A spokesperson for the John O'Donnell campaign has outlined to Donegal Daily that John is extremely upset and distraught at this outrageous attack on democracy.
"The matter is now with the Gardai and we are satisfied that the Gardai will successfully conclude their investigations."
Cllr O'Donnell is believed to have been very shaken by the incident.
A spokesman for the Army Press Office confirmed the device was a viable device which was made safe at the scene by the Explosive Ordnance Disposal team.
A number of houses had to be evacuated as a matter of safety.
All the components of the bomb have now been handed over to Gardai as part of their investigation.