Majella O'Donnell has claimed that her friend Cliff Richard has been "treated appallingly" by British Police.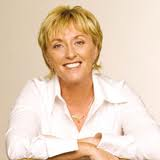 The singer's home was raided by cops last week as part of an investigation into the alleged abuse of a child going back to 1985.
Majella, along with her husband Daniel O'Donnell, have been friends with the singer for many years.
She tweeted in defence of the 73 year old singer who was abroad at the time police raided his home.
"The way that police have treated Cliff Richard is completely unacceptable," she told her 1,620 followers.
Many agreed with her tweet.
However, one posted said "Hope you never have cause to regret that tweet?"
An annoyed Majella replied Why would I ever regret it? Cliff has ben treated appallingly. What about his rights? There's nothing 2 regret."
The couple often meet Cliff and they stay with eachother while on holiday.
Photos of Cliff are posted on Daniel's website.
Tags: