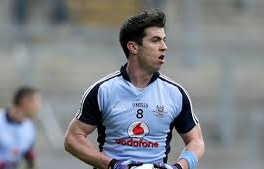 Dublin star Michael Darragh McCauley has rejected suggestions by Donegal manager Jim McGuiness that Dublin are in a different league to any other county when it comes to player preparation.
McGuinness said that there is now a big divide between Dublin and the rest of the counties, and that he expects that divide to widen over the next few years.
He likened Dublin strength in terms of player preparation and resources to when Roman Abramovich took over Chelsea in the Premier League.
McGuinness said, " I suppose if we were having this conversation 10 years ago, you would say Kerry were the team that had all the resources.
"They really looked after their players – jobs, Kerry Group supporting them and all that type of thing.
"But Dublin have just, you know, it was like Abramovich going into the Premier League. It's a different ball game now.
"I think the divide is becoming bigger and bigger. I think Dublin are way out in front of any other team.
But McCauley refuted those claims, saying other counties and other inter-county players have it just as good as those involved with Dublin.
From playing college football, I would have got some insight into a lot of the other counties around the country and, from what I can see, it's very similar to Dublin.
"When I initially came into the Dublin set-up, I thought we were way past everybody else. But then I realised that everyone shares the same strength and conditioning coaches, shares the same techniques.
"A lot of the facilities have been a lot better in different counties where we've been. So, to be honest, I wouldn't agree with those comments.
"I  think it's pretty much a level playing field. Honestly, I believe that at the moment.
"I would know a lot of the lads from different counties and they all have the same gig.
Tags: