Rockhill House in Letterkenny has been sold for almost three times its reserve price.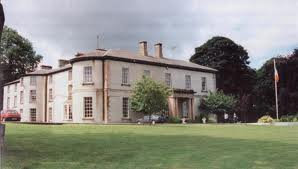 The one-time army barrcks had a reserve price of €260,000 but sold for €670,000 at a public auction on the grounds today.
It is understood a businessman from the county bought the property.
It is understood that more that 80 bids were put in for the property.
There had ben previous calls to turn the former army barracks into a museum.
It is not known what the house will be now used for.
Tags: