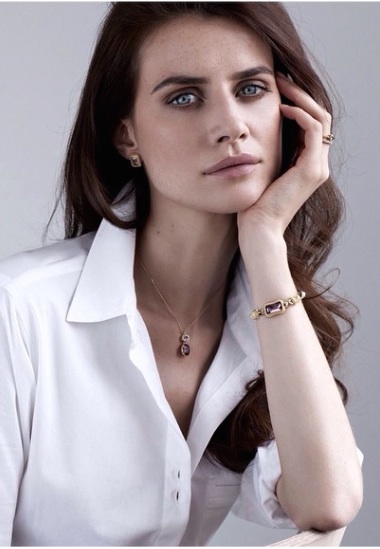 DONEGAL supermodel Faye Dinsmore looks stunning in her latest shoot – for a top Irish brand.
The Ballintra native, who likes nothing better than a day helping her dad bring in the turf, has been the face of a dozen global brands including L'Oreal and Lynx.
But her latest work involves promoting the autumn collection of the very Irish jewellery range from Knight and Day.
"Faye is a beautiful model, with amazing Irish looks too, so we were delighted that she did the shoot for us," Knight and Day owner Olive Hughes said.
"We were delighted with the results, she's so natural and striking looking."
You can see their collection – and Faye's pix – here:
http://www.knightanddayjewellery.com
Tags: