The HSE, in partnership with other organisations and community and voluntary groups is developing a Suicide Prevention Action Plan for County Donegal.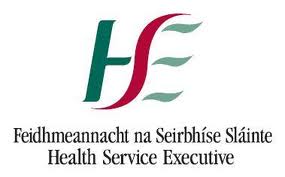 Although lots of good work is going on in the county, there is still much that can be done to promote mental health, prevent further suicide deaths and support those who are bereaved.
A key part of the development of an action plan is providing an opportunity for as many people as possible to have their say regarding what should be included.
"We believe that suicide prevention is everyone's business and we all need to be aware of what we can do individually and as part of our community to promote mental health and reduce suicide" said Maire O'Leary, HSE Social Inclusion Manager who is part of the team preparing the local action plan.
"We have arranged a number of consultation workshops that will take place in September across Donegal. Everyone is welcome to come along to a workshop to find out more about the plan and to share their thoughts and ideas on what we need to consider. We are also distributing postcards to Health Centres, libraries, Family Resource Centres, council Public Service Centres and other locations which have two questions we would like people to respond to, and we have the same questions on an online survey at www.surveymonkey.com/s/donegalsuicideprevention, so that people can also give us their feedback online if they prefer." she concluded.
Anne Sheridan, Suicide Resource Officer for the HSE explained "The National Office for Suicide Prevention (NOSP) is currently working to develop a national suicide prevention framework on behalf of the Department of Health. This will build on prevention measures and reduce the risk factors for suicidal behaviour. We are working alongside the NOSP to prepare our own local action plan specifically for Donegal. There are a number of actions that will be coordinated at a national level which will support what we decide to do locally.
"We have a great team leading the project with members from all sectors of the county, including Bereavement Support groups, the Gardai, GPs, Coroners, Donegal County Council, and Donegal Youth Service, community, sports and arts organisations and various services within the HSE. This wide membership will ensure that the action plan will take account of the range of groups, organisations and services that can work together to prevent suicide. While we may not be able to include all suggestions in the plan we will definitely take account of the ideas we get. We will review all suggestions taking account of relevant evidence and the NOSP actions to develop our county action plan."
The HSE is asking for the people and communities of Donegal to take part in this important consultation process.
Don't forget you can:
drop into a workshop;
fill in a postcard
or take the online survey at www.surveymonkey.com/s/donegalsuicideprevention
Your input could make the difference to your local community, family and friends.
Workshops will take place at the following locations:
Area Date and Time Venue
Inishowen Monday 15 September, 11am –1pm Carndonagh Public Service Centre
Letterkenny, Fanad&Rosguill Thursday 18 September, 6.30 – 9pm Regional Cultural Centre, Letterkenny
North West Donegal Monday 22 September, 6.30 – 9pm GarradhCholmcille, Falcarragh
East Donegal Tuesday 23 September, 2 – 4pm LiffordClonleigh Resource Centre, Lifford
South Donegal Monday 29 September, 6.45 – 9pm Donegal Town Family Resource Centre
The online survey can be accessed at www.surveymonkey.com/s/donegalsuicideprevention
Tags: