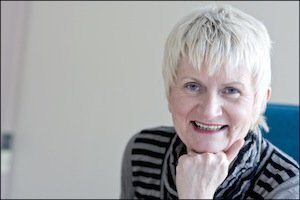 Independent MEP Marian Harkin is organising a meeting in Brussels on the issue of new rules being imposed by the Department of Agriculture on the owners of commonage land in Donegal and other hill areas of the country.
Speaking following a well attended meeting of hill farmers organised by the Hill Farmer Action Group in Letterkenny on Friday, the Independent MEP repeated her view that unrealistic measures, such as unworkable requirements for participation in the Glas Plus Scheme, needed to be addressed by the Minister for Agriculture.
"This is a matter for national politics, as I stated at a previous meeting of hill farmers in Westport, but the rural development programme proposed to the European Commission by the Minister has not yet been approved," said the MEP.
"I have been in contact with the Commission and I am prepared to organise a meeting for hill farmers in Brussels when they can explain the practicalities of commonage farming and point out that the Minister's current proposals are unrealistic and are not conducive to meeting the needs of productive hill farmers or the environment," she added.
Tags: