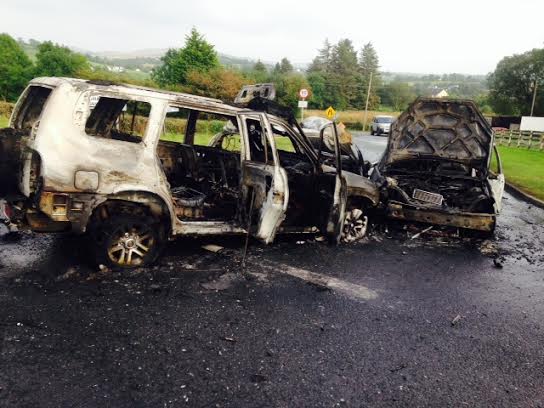 BREAKING NEWS: A number of people have been hurt and three vehicles burned out in an horrific road traffic accident in Donegal this afternoon.
The incident happened on the Clar Road, Donegal Town.
Fire crews and ambulances rushed to the scene of the crash.
"A number of people have been injured and have been taken to hospital," said a Garda spokesman.
It's understood none of the injuries are life threatening.
However people who saw the aftermath of the crash described it as 'horrific'.
"It's a miracle no-one was killed. The vehicles caught fire. The emergency services were on the scene very quickly," said one motorist.
There are long tailbacks in the area as Gardaí investigate the cause of the collision and fires.
Tags: