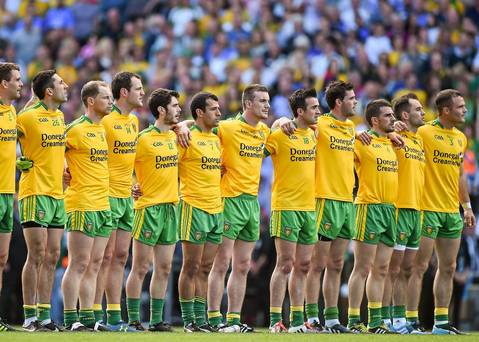 DEAR LADS,
Thank you – go raibh maith agaibh.
It just didn't go for us today. No amount of rubbish or hours of analysis by the pundits will explain it all.
But what is clear is that every man on the Senior team and every boy on the Minor team gave their all today.
And not just today; week in and week out for months on end; at nights, in early mornings – before and after work, through good days and bad, supported by wonderful families, clubs and communities.
Jim McGuinness as manager and Michael Murphy as captain have led our county to another All Ireland Final.
We were an inch away from a draw; without even playing very well today.
There cannot be any scapegoats. It would be simply outrageous to pick one.
To the fans we say, unless you've walked in their shoes, or worn those boots, you have no right.
So thanks Jim, thanks Michael, and thanks lads.
Hold your heads up high and be proud.
We are.
Tags: