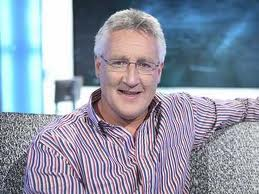 Former Kerry GAA legend and RTE pundit Pat Spillane says whoever fills the vacancy left by the departure of Jim McGuinness as Donegal manager will feel like David Moyes.
Moyes replaced Alex Ferguson when he departed from Old Trafford after twenty-five years in May 2013, but the post proved to be a poison chalice for Moyes who was sacked just ten months into the job.
Spillane feels the Donegal job is similarly difficult due to the remarkable success of McGuinness in just four-years at the helm.
McGuinness is a messianic figure among Donegal GAA supporters, and leaves big shoes to fill following his departure on Friday night.
For a county starved of success, McGuinness overseen was the most successful period in the history of Donegal GAA.
He landed three Ulster titles in four years, two All-Ireland final appearances, winning one in 2012, and won a staggering twenty out of twenty four championship matches.
It's certainly a hard act to follow, and Spillane likens it to the challenge presented for Moyes when he replaced Alex Ferguson.
Spillane said, "Who are Donegal going to get to replace McGuiness? And who in their right mind would take it on, for that man will surely feel like David Moyes going in after Alex Ferguson.
"After dealing with such a charismatic manager like McGuinness, who took them all the way, will the players lift themselves for the new boss?
"It would be far better to take over in 2017, I say, when Murphy, McBrearty, MacNiallais and the McHugh brothers still in their prime, and those minors will have matured.
While Spillane was a strong opponent of Donegal's style of play under McGuinness, he did concede he was a supremely gifted coach and admitted his achievements were very impressive during his tenure as manager.
Spillane said, "He leaves Gaelic Football as one of its finest managers. That's not me being smart, I don't like the way he wanted to play the game, but I recognise the job he did.
"Remember on the morning of that first meeting in Downings, one newspaper had ranked Donegal as the 19th best team in the country, less than two years later they were No.1.
"There's a lesson there for lowly counties who think they can't win anything. Yes you can, to paraphrase Barack Obama, and Jim McGuinness proved it!!
Tags: