A Letterkenny man who attempted to head-butt a nightclub bouncer after he was removed from the premises has been fined €150.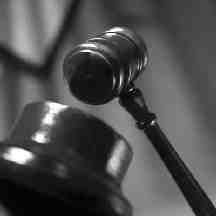 Paul Brogan, from 5 Binnion Avenue, appeared in court charged with assault outside Voodoo Nightclub on September 14th last.
The court heard that Brogan, 47, had 19 previous convictions for various offenses including intoxication and using threatening and abusive behaviour.
On the night of the offense, Gardai arrived to find Brogan being restrained by nightclub security staff.
At one stage he lunged and tried to headbutt a member of the security team but did not connect, according to Garda Inspector David Kelly.
Solicitor Kieran Dillon said his client had been under pressure from the sale of his family home which he said had put him "over the edge."
He added that Brogan had no real memory of what had happened and had apologised to staff and the Gardai.
He is an electrician but had found it difficult to get work during the recession.
Judge Paul Kelly fined Brogan €150.
Tags: