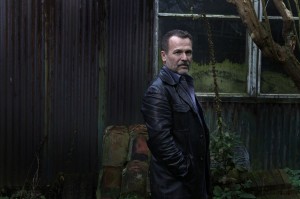 Folk legend Martin Simpson has been described as a "guitarist's guitarist" and is no stranger to awards for his music.
Nominated 26 times in the 12 years of the BBC Radio 2 Folk Awards, including nine times consecutively as Artist of The Year, which he has won twice, this acclaimed musician plays the Regional Cultural Cultural Centre on Friday night.
He is widely acknowledged as one of the finest acoustic and slide guitar players in the world, his interpretations of traditional songs are masterpieces of storytelling.
His solo shows are said to be intense, eclectic, spellbinding and deeply moving.
There is no doubt that after 35 years as a professional musician Martin is, right now, better than ever.
There is no-one who has more successfully combined the diverse elements of British, Afro-American and old-timey music.
He has written some real gems, from the truck-stop epic, "Love Never Dies" to the profoundly moving "Never Any Good" and "One Day".His career includes collaborations on stage and record with Richard Thompson, June Tabor, Kelly Joe Phelps, Jackson Browne, Danny Thompson, Danú, Martin Carthy, Cara Dillon, David Lindley, Roy Bailey, Martin Taylor, David Hidalgo, Steve Miller, Dick Gaughan and many more.
Whether playing American old-time music, blues, a Dylan song or his own material, Martin Simpson is unpredictable, individual and a guitarist of immense subtlety.
Martin Simpson, Regional Cultural Centre, Letterkenny, Friday October 17th, 8pm.
Tags: