A Judge has ordered the arrest of a farmer whose donkeys almost caused a crash with a Garda car.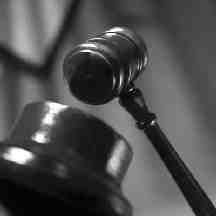 Garda Harvey Maughan told Letterkenny District Court that he rounded a sharp bend at Thorn Road in Letterkenny on March 11th last and almost collided with two donkeys and a pony.
He revealed the animals belonged to local farmer Leslie Stewart, 66, who was charged with allow beasts to wander.
However, when he called to Stewart's home, he refused to answer the door.
"I rounded the bend and had to brake sharply to avoid the animals.
"The fencing had completed deteriorated and the animals could just walk through it," revealed Garda Maughan.
Garda Maughan told Judge Paul Kelly that Stewart is under the observation of both the ISPCA and the Gardai in respect to looking after his animals.
"I don't know if you'd call him a farmer but he keeps animals. His land has been rented to other people but he continues to keep animals.
"He lacks the capability or ant to look after his animals. He is being monitored by the ISPCA and the Gardai," said Garda Maughan.
The court heard that Stewart has previous convictions for cruelty to animals and also having no tax.
Garda Maughan added that he had spotted Stewart, who was not in court, traveling in the opposite direction of the courthouse earlier today.
Judge Paul Kelly issued a bench warrant for Stewart's arrest.
Tags: