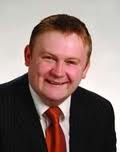 FORMER Donegal County Councillor Dessie Larkin has denied claims he made erroneous expenses claims eight years ago.
The Standards In Public Office commission heard the allegations during a sitting of the body in Dublin on Monday.
The former councillor faced nine allegations in all.
One related to his attendance at a meeting of the Border Midlands West Regional Assembly in Ballinlough, Co Roscommon on June 8 2006 and then a conference on architecture in Westport, Co Mayo the following day but did not claim expenses for what would have been the shortest route between the venues.
Mr Larkin rejected this. He never claimed for the Ballinlough meeting.
Other allegations related to the same regional assembly for which Mr Larkin was automatically paid whether he attended or not.
Seán Ó Longáin, for Mr Larkin, argued the Local Government Act 2001 was "a complex piece of legislation" that was not implemented effectively and that a code of conduct introduced in January 2005 had not been provided to and set out to his client by the council's ethics registrar at the time of the alleged breaches. A ruling is expected in a few weeks time.