A massive family fun-day has been organized to celebrate the official opening of Cooneys Home and Garden Superstore.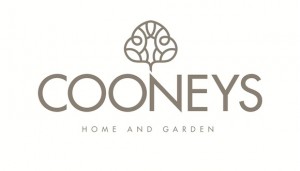 The family fun-day events starts tomorrow (SAT) at 12-noon and will finish at 4pm.
Absolutely everyone is invited to attend the event, which promises to be a great day for all the family.
To mark the official opening,young Ciaron Cooney, son of Gary the proprietor of this fantastic new retail outlet will officially open the retail store at 1pm.
It's going to be a real family fun day and for the kids Minnie and Mickey Mouse will be there as will be Sponge Bob and Minions.
There will be stilt-walkers, fire performers, face painting, DJ, and weather permitting a Bouncy Castle.
There will be numerous give-a-ways and prizes on the day so make sure you come along and joint in the celebrations and refreshments will be served.
Cooneys Home and Garden opened their doors on Friday morning last and since then countless people have visited it.
Great credit has to go proprietor Gary Cooney and to each and every member of staff and all the people who worked tirelessly to bring what was an empty 35.000 sq ft space less than fifty days ago to what it is today.
Of course there are some things that have to be tweaked and with stock arriving daily for various departments the final pieces of the jigsaw are being put in place at Letterkenny's newest superstore.
There has been fantastic customer feedback from the opening weekend and with the Christmas countdown already underway those who visited the store were in awe with the Christmas Shop the likes of which has never been seen before anywhere in the country.
It is truly magnificent and the layout, themes and stock has to be seen to be believed.
Of course Cooneys Home and Garden is not just about Christmas and numerous loyal customers to Gary's Pet World over the last twenty years were there in numbers to see this section for their pets that has been incorporated into the new outlet.
The new look Gary's Pet World is bigger and better than before yet retaining the name which has been and will continue to be a household one throughout the North-West and even further afield in the years to come.
The Homeware section of the store also attracted much interest because of the fantastic range of stock available at unbeatable prices as did the Giftware and Workwear areas where again all stock is displayed and laid out in a very customer friendly way.
Another beautiful feature of the new store is the way in which the Greeting Cards and Party Wear area has been incorporated into it.
This is another section of the outlet that is going to be extremely busy with cards and accessories for every birthday and indeed all occasions.
Although for many of us it is not Gardening weather there are those who keeps their green fingers active all year round and for them at this time of year there is everything you could ever need in this comprehensively stocked end of the store.
Just wait and see what Cooneys Garden Centre will have for you come spring!
Furniture has been arriving on a daily basis since the opening on Friday last so you will be spoiled for choice when you come along and view the beautiful range of furniture available for your home.
For over twenty years Gary's Pet World and Garden Centre was one of the most renowned retail outlets in the North West.
And after only a week at Letterkenny Retail Park, "Cooneys Home and Garden "which incorporates Gary's Pet World and much more is certainly attracting many customers.
And there is every reason to suggest that this new megastore will soon establish itself as one of the leading outlets of its kind in the entire North-West and indeed even further afield.
So each and every one of you is welcome to come along tomorrow Saturday to join in the fun and games that get under way at 12-noon until 4pm and for the cutting of the tape for the official opening at 1-o-clock.
Congratulations and best wishes to Gary, his family and staff on this fantastic new venture.
Tags: