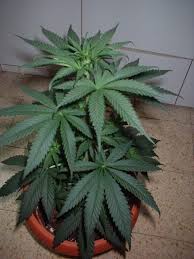 A JUDGE has reprimanded a 53-year-old man who was attempting to start a cannabis grow house in his house in Donegal.
Conal Gillespie admitted having seven half-grown cannabis plants and four dead cannabis plants in the attic of his Inishowen bungalow.
Inspector David Murphy told Carndonagh District Court that the cannabis – worth around €700 – was found during a Garda search of Gillespie's home at Carrowkeel, Quigleys Point on September 17.
A defence solicitor said the 53-year-old is a highly intelligent academic and language translator.
"This was essentially a bit if curiosity to him. It wasn't a successful operation as evidenced by the dead plants," said the lawyer.
Judge Kelly told the defendant: "You're a bit long in the tooth for this sort of operation Mr Gillespie."
Judge Kelly adjourned the case until December, ordering Gillespie to make a €250 donation to Clonmany Youth Club.
Tags: