The organising committee for Fr. Joe O'Donnell's farewell function has expressed their sincere gratitude to all who attended the function on Thursday night last and who contributed in any way in making it such a resounding success.
There was a great turnout on the night with Parishioners from the Church of the Irish Martyrs and the Cathedral Parish as well as representatives from the Church of Ireland and other faiths in attendance.
This was an example of true community spirit at work in Letterkenny that also clearly reflects the good work being done by our Bishop and Priests.
We are also most grateful to the management of the Mount Errigal Hotel, Mr. & Mrs. Terry McEniff, who made their facilities available to us and sponsored the food on the night,and to the hotel staff who looked after us in such an efficient and friendly manner.
The Church was very well represented at the function by the attendance of His Lordship Most Rev. Philip Boyce, OCD, Bishop of Raphoe, Very Rev. Fr. B. Quinn P.P. Church of the Irish Martyrs, Very Rev. Fr. E Kelly Adm., V.F., Rev. Fr. E. McLaughlin and Rev. Fr. S. Gorman, Cathedral Parish, and Revd' Canon Stewart Wright, Church of Ireland, Letterkenny.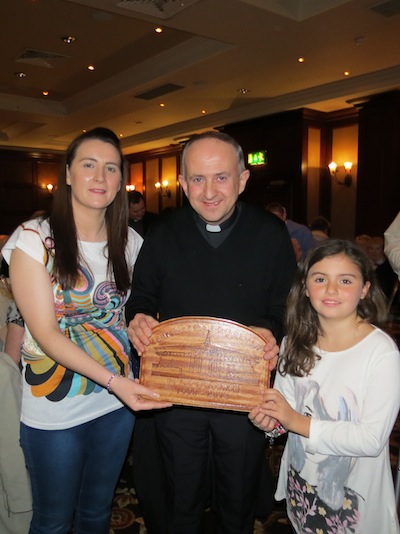 Bishop Boyce and Fr. Quinn expressed their thanks for the great work that Fr. O'Donnell did in the Cathedral Parish for eight years and for the last sixteen years in the Parish of Aughininshin.
Father Joe's sister Miss Elaine O'Donnell was presented with a bouquet of flowers by Mrs. Kathleen Deeney on behalf of the committee. Miss Ann Foxe, Principal of Lurgybrack National School expressed witty and thought provoking words of praise for the work that Fr. Joe was involved in, on behalf of the Lurgybrack school community.
Mr. Colm Rafferty made a presentation on behalf of the local members of the St. Vincent de Paul Society. A presentation of a hardwood plaque that has an image of the church of the Irish Martyrs carved on it was made by Lydia Fowley and Katie O'Sullivan on behalf of the Altar Servers, past and present.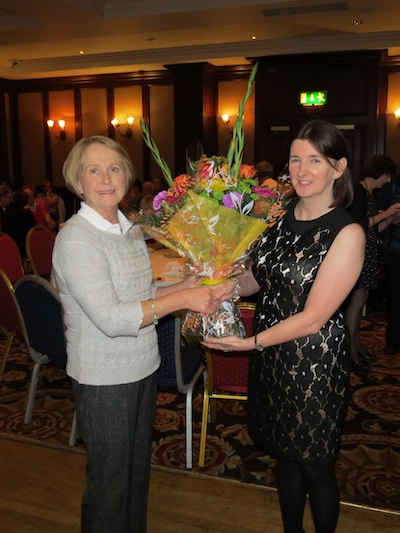 Bridget Harper and Mary Fowley presented Fr. Joe with a laptop computer and a sum of money on behalf of the parishioners.
Fr. O'Donnell thanked everyone for their kind words and generosity and a very good night was enjoyed by all in attendance as they danced the night away to the music of the band Whats Up Doc.
We will miss Fr. Joe's cheery smile, his updates on his favourite football club, Leeds United, (he started their supporters club in Downtown in 1992) and of course his story telling homily's that brought so much meaning to the readings and Gospel at week-end Masses.
We will also miss his presence at the Children's Mass at Christmas time that was always packed to capacity, as Fr. Joe brought to life the true meaning of Christmas for parents and children alike.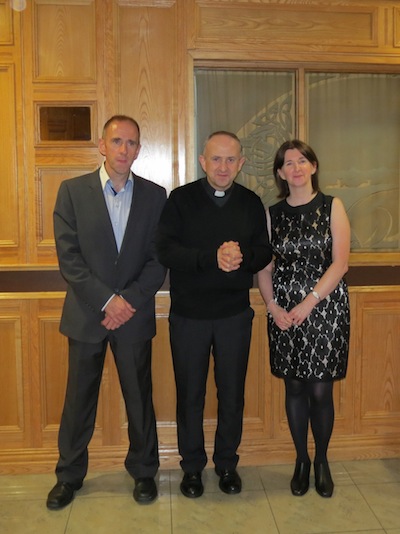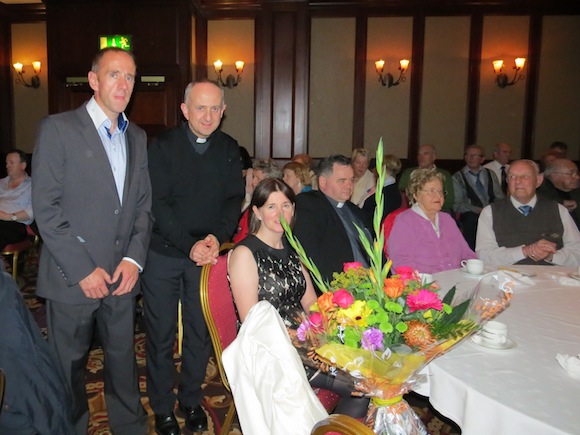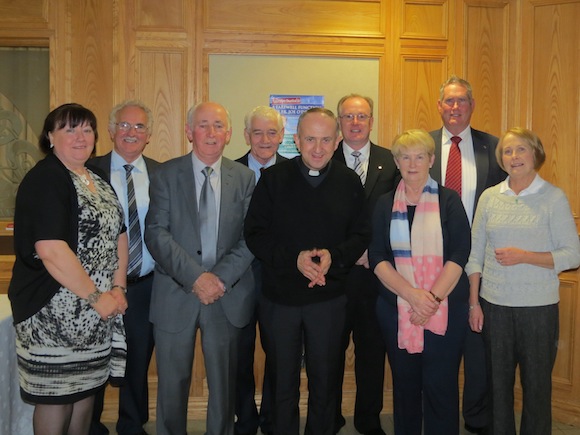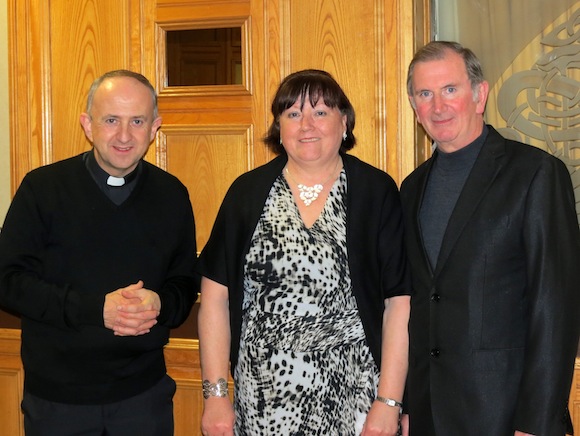 We wish him well in his new surroundings in Mountcharles and know that he will be made most welcome by the good people of the Parish of Frosses, Inver, Mountcharles, and Drimarone and held in the same high regard as he was in Letterkenny.
Tags: