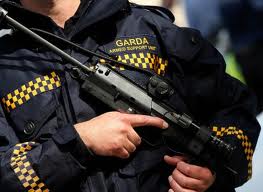 GARDAÍ have arrested two men after a Text Alert scheme in Glenties was triggered following several overnight raids in the town.
More than €2,000 was stolen from the Paper Shop.
A pensioner living on Main Street was also targeted by the thieves, while there were attempted robberies at several other premises.
However Gardaí and local community leaders issued a text alert to the public and two men were later arrested.
It's understood both suspects are from the North.
A blue Astra car was also seized in the extensive follow-up operation by Gardaí.
Forensic experts are now combing several premises for clues.
"This was a horrible experience for the pensioner and for the owners of business premises but the text alert scheme worked and two men are in custody," said one local businessman.
"It shows that the community text alert scheme works."
Tags: