Majella O'Donnell has revealed she has a cheeky side to her life too!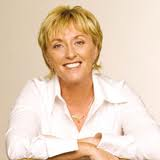 Majella, who is married to singer Daniel O'Donnell, revealed she has had the her husband's name tattooed on her bum.
In fact, Majella has a stamp with the initials DSM on her backside.
As well as Daniel, the other initials refer to her grown-up children Siobhan and Michael.
Hopefully it's the only bum note that is heard in the O'Donnell household!
Tags: