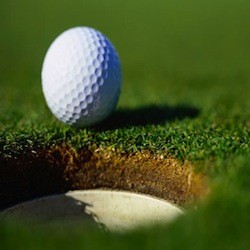 Donegal Golf Club (Murvagh) 
Men's Competitions
Friday 7th of November.
Mark Butler was the runaway winner of the Friday Open on the 7th of November shooting 45pts to give him a 6 shot margin over 2nd and 3rd placed Kevin Connolly & Liam Farren on 39pts. Padraig Farragher won the Gross with 27pts.
Mark Butler (18) 45pts
Kevin Connolly (6) 39pts (bot)
Liam Farren (27) 39pts
Gross. Padraig Farragher (10) 27pts (bot)
Sunday 9th November
The high scoring trend continued into the weekend with Darren Williamson leading the field on 42pts. The 2nd and 3rd places were also in excess of 40pts with Shane Brown just ahead of Barry Kennedy on a break of tie. Sean Mulroe took the Gross with 33pts.
Darren Williamson (15) 42pts
Shane Brown (24) 41pts(bot)
Barry Kennedy (18) 41pts
Gross. Sean Mulroe (8) 33pts
Ladies & Men's Golf Committee AGM's
The Annual General Meetings of the Ladies' and Men's Golf Committees take place later this month. The Ladies' AGM takes place on Monday the 24th of November and the Men's AGM is on Friday the 28th November.
Wild Atlantic way Ultimate holes.
Donegal Golf Clubs 5th hole features on a list of "18 Ultimate Golf Holes" on the Wild Atlantic Way. The list is part of the Wild Atlantic Way golf promotion and the list includes a short description of 18 courses along the Wild Atlantic Way. Click on the following link to access the feature.
http://www.wildatlanticway.com/stories/ireland-ultimate-golf-course
Open Days
Open Days continue every Friday.
Tags: