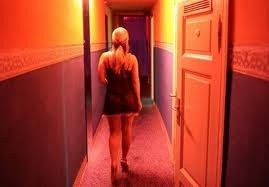 A LANDLORD has admitted he knew the property he leased to a group of individuals was being used as a brothel.
Ionel Iulian Bojoga, with an address at 7 Duffy's Lane, Letterkenny admitted at the town's District Court that he knew his premises were being used by prostitutes.
The court heard that Gardaí issued with a search warrant, raided the apartment owned by Ionel Iulian Bojogo on June 19 this year.
Gardaí discovered females in the rooms and a number of clients were 'visiting' the apartment at the time of the raid.
A number of items and paraphernalia were seized from the apartment including a substantial amount of money.
The court heard how the arrest of Ionel Iulian Bojogo had a devastating impact on him and his family.
The defendant's solicitor Patsy Gallagher told the court: "This has had a devastating impact on Mr Bojogo and his family.
"He was remanded in custody for six to eight weeks following his arrest and was also directed to reside in Dublin following his release.
"He was unable to see his family and it was an extremely difficult time for him and his family.
"He realises he shouldn't have leased the property to the individuals once he discovered what they were using his property for.
"I would ask the judge to take into account his early guilty plea, and the fact he has no previous convictions."
In his closing summary Judge Denis McLaughlin said: "I'm taking into account the fact the defendant has already spent between eights weeks in custody, and the fact he's had no previous convictions and is obviously a man of good character."
Judge Denis McLaighlin sentenced Bojogo to eights months in prison. However he suspended the sentence for a period of two years.
The case is one of a number involving landlords which are due to be heard at the local court.
Tags: