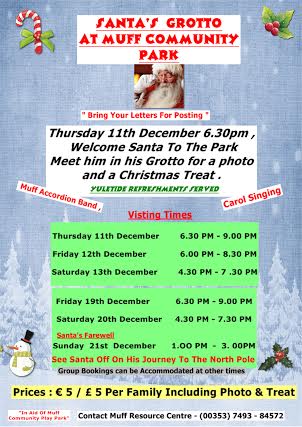 SANTA Claus has agreed to put in a couple of extra appearances in Muff village this Christmas, we can reveal.
A special grotto in the community park will open on Thursday, December 11.
It's understood Santa has agreed to donate all fees paid to see him to the Muff Resource Centre.
A spokesman said: "Aye, he's a generous old man."
Tags: