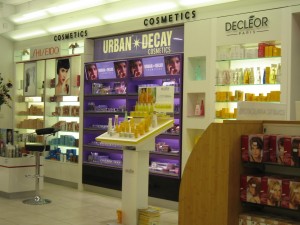 The excellent team in Neary's Pharmacy, Letterkenny, Co. Donegal have join the expanding chain of the Lloyds Pharmacy family.
The Neary's Pharmacy team have passionately served the local Letterkenny community for a number of years and will continue to strive for the best in customer service at all times.
Lloyds Pharmacy Ireland's is the largest pharmaceutical and healthcare chain.
Neary's Pharmacy is the latest pharmacy to join as Lloyds Pharmacy continues its expansion plans.
This brings to 87 the number of LloydsPharmacy branches nationwide and the company now employs nearly 1,000 employees.
LloydsPharmacy offers expert advice and solutions to create a positive experience and to help customers better understand and manage their healthcare needs.
A trusted name in the pain management, skin, child health, beauty and prescription arena.
Goretti Brady, Managing Director of LloydsPharmacy in Ireland told Donegal Daily: "We are absolutely delighted to welcome Neary's to the LloydsPharmacy family.
"We look forward to continuing to offer the local community the excellent customer service that you are used to.
"We will also look to offer new and exciting services and products to the community in Letterkenny.
Lloyds Pharmacy consistently looks towards new and improved ways of working to benefit its customers and help them live happier and more positive lives.
Skin, child health and pain experts are on hand in every Lloyds Pharmacy store to help its customers get the most from their health.
For more information on LloydsPharmacy see www.lloydspharmacy.ie or see more at www.facebook.com/lloydspharmacyireland
Tags: