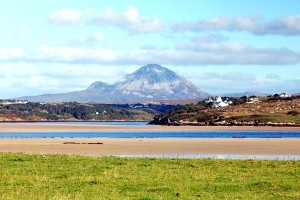 Jimmy Duffy's Annagry Community Notes November 19th – 22t 
BOWLING CLUB
Bowling will be held on a Sunday night at 7.30 to the Burtonport Community Centre. All new members welcome. There will be members there to show new members how it is done.
GOOD MORNING SERVICE
The Good Morning Service involves local volunteers making a regular phone call to people aged over sixty, so as to ensure they are safe and well. The service is free and confidential. We also advocate for older people and refer clients to health services and any other organisation that may be of help in relation to each individual's concerns. We have 6 centres around Donegal with our local centre located in Burtonport Community Centre. You can contact us on 086 8856241 or 086 4008673 or 086 1098696. If you are interested in becoming a volunteer with the service you can give us a ring on the above numbers.
CRAFT FAIR
The Annual Craft Fair held in Caisleain Óir Annagry will take place on Friday December 5th. To book a table contact Seamus at 074 9548723 or Caisleain Óir Hotel at 074 9548113.
SYMPATHY
Sympathy of the community is extended to her relatives and friends of the late Rose Doherty (Mary Hughie) New York and Ranafast who died recently.
LOTTO
There was no winner of the €2480 jackpot in the Naomh Muire Club Lotto for November 12th. The numbers drawn were 2-6-11-15. Deirdre Ruadh Rann na Feirste, Ann Marie Boyle Bunaman, Mary Boyle Annagry West, Bríd Mcdevitt Braade, Ciaran Mcginley Calhame,Síle Ferry Cúl a'Cnoic matched 3 numbers. The jackpot on October 19th is €2540. If you're not in, you can't win!
SCÓR NA NÓG
Best of luck is extended to Róise Nic Ruairí Rann na Feirste who is representing Fo Chumann CLG Naomh Muire in the County Scór na nÓg Final to be held in John Bosco Centre Donegal Town next Sunday November 23rd at 3pm.
Tags: