A Co Donegal woman who killed her Gaoth Dobhair husband has been jailed again after trying to get into a nightclub with a knife in her bra.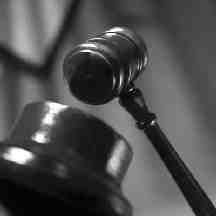 Madge Gillespie, 65, who is from Annagry, complained to Scottish police when she was turned away from The Shed nightclub in Glasgow.
However, she was arrested when the blade was 
spotted under her clothes.
Gillespie, a former primary school teacher, pleaded guilty to having the knife on January 12 this year.
Her lawyer Garvey McArdle told Glasgow Sheriff Court that earlier that night she had visited a friend, who is a recovering alcoholic.
She took the knife from him after he had threatened to stab someone if they came to his door.
The court was told she was on her way to get a taxi when she decided to try to get into the club but was refused entry because she was too drunk.
Sheriff Andrew Normand jailed her for eight months.
Ms Gillespie was jailed for four years in 2005 for killing her construction worker husband Thomas Boyle, who she claims was violent to her, at their Giffnock home.
But her jail term was later cut by a year after an appeal.
She was initially charged with murdering Thomas – who bled to death after she stabbed him in the arm, severing an artery.
But she was convicted of culpable homicide when the court accepted she was 
suffering from a depressive illness.
She was initially held at the State Hospital at Carstairs while her psychiatric condition was assessed.
In September, Gillespie was jailed for six months for driving the wrong way down the M8. She was also over the drink-drive limit.
Tags: