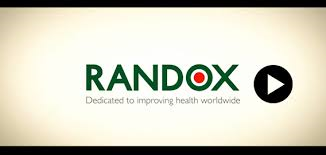 Exciting Donegal based Clinical Diagnostic company Randox Laboratories is seeking  to recruit a number of Software Test Engineers to become part of their dynamic, innovative and hardworking team.
Randox Laboratories is passionate about improving global health and saving lives through the development of innovative and pioneering products.
Through our commitment and the skill of our people we have grown to be a world leader in diagnostics for clinical healthcare, toxicology, food security and providing quality solutions to over 145 countries.
In order to serve our growing international markets we require high calibre applicants with scientific, engineering, software and broader business skills – including sales, marketing, logistics, finance and many more.
Central to the Randox ethos is our drive to improve healthcare worldwide and every one of our staff plays a vital role in this aim.
Software Test Engineers/Innealtóirí tástála bogearraí (Job Ref: 15/STEJ)
The Role/An Ról:
• Plan test strategy for one or more areas of a product.
• Responsible for creating, locating and acquiring data required for testing assignments.
• Responsible for developing test scripts based on use cases.
• Responsible for understanding entire system and reporting on the test coverage.
• Responsible for creating, executing and recording the results of assigned test cases.
• Identification and recording of software defects within a problem-tracking system.
• Responsible for reporting testing activity status.
• Ensure system is tested to a high quality.
• Responsible for defining Performance Testing
• Working with development team in the area of source configuration management system.
• Possibility to cross over into development
The Candidate/An t-iarrthóir:
Candidate must meet the following criteria:
• Possess a higher-level qualification in a Computer related discipline or be able to demonstrate the necessary industrial experience.
• Ability to demonstrate expertise in the area of testing.
• Must be able to work independently and in a structured way.
• Must possess excellent organisational skills with attention to detail and the ability to prioritise work in a logical fashion.
• Ability to work with a multi-disciplinary team of engineers.
• Good communication skills.
• Knowledge in any of C#, JAVA, C, C++, Linux and Windows is desirable but not essential.
This is a unique opportunity to join an innovative international company in a growing industry that can provide career security and genuine advancement opportunities for those who show potential.
What next/Caidé anois:
Send your CV via e-mail to: recruitment@randox.com
Please quote the appropriate job reference 15/STEJ in all communication.
For further information on all our job vacancies please follow this link: www.randox.com/vacancies.php
Randox Laboratories Limited is an Equal Opportunities Employer
Tags: