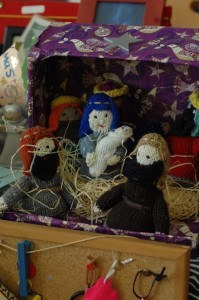 Jimmy Duffy Annagry Community Notes December 4th
CRAFT FAIR
The 26th Annual Craft Fair held in Caisleain Óir Annagry will take place on Friday December 5th starting at 8pm. The John Thomas Boyd Memorial Cup will be awarded to the "Best Presented Stall". To reserve a table contact Seamus at 074 9548723 or Caisleain Óir Hotel at 074 9548113.
TABLE QUIZ
A Table Quiz in aid of Old People's Party Mullaghduff will be held in Caisleain Óir Annagry on Wednesday December 10th starting at 9.30pm sharp! teams of four, €20 per table.
LOTTO
There was no winner of the €2660 jackpot in the Naomh Muire Club Lotto for December 3rd . The numbers drawn were 7-10-15-19. Jackie Hughes Mullaghduff, Toni Sidonio Mullaghduff, Siobhan Burke Mullaghderg, Anne Marie Kuncatis Annagry, Eileen Greene Loughanure and Tony Doherty Ranafast matched 3 numbers. The jackpot on December 10th is €2720. If you're not in, you can't win!
SYMPATHY
Sympathy of the community is extended to her relatives and friends of Hughie O'Donnell Loughagher, Caitlín Gillespie Stranacorka, Mary Gallagher Meenmore and Sarah Boyle Glasgow and Kilindarragh who have died recently.
RAILWAY WALK AGM
The Annual General Meeting for the Old Railway Walk will take place on Thursday December 18th at 8pm in the Community Centre, Acres, Burtonport. Everyone is invited to come along to get an overview of developments to date and to contribute their ideas and observations on the night.
CHRISTMAS PLAY
Keadue National School present their Christmas Play in St Mary's Hall Kincasslagh this Thursday evening December 4th starting at 7pm. Everyone is welcome to come along.
PLAYMATTERS
Breakfast ArTBoX will be held in the CDP Building Dungloe from 10am to 12pm on Monday mornings and "Story & Rhyme Time" will be held in the Public Library Dungloe from 9.30am to 10am on Thursday mornings. Both sessions are suitable for toddlers and their parents.
COLLECTION
The total amount collected at the annual Church Gate collection on behalf of The Donegal Society for Spina Bifida Hydrocephalus taken up in Annagry recently was €394. DSSBH wish to thank all who have subscribed.
NIGHT AT THE RACES
Naomh Muire GAA Club will host their annual Night at the Races in Sharkey's Bar Annagry on Tuesday December 30th, starting at 9.30pm. Combined Horse and Jockeys can be purchased from committee members for €20.
BINGO
Beidh Bingo Mór na Nollag i Áislann Rann na Feirste Dé Domhnaigh ar an 7ú Nollaig ag 3.30i.n. Ta na dorsa ag oscailt ag a dó ó chlog. Duaiseanna corradh is €3000, Ciseáin Nollaig agus go leor duaiseanna eile le baint ar an lá. Leabhar singilte €15, leabhar dubailte €25. Failte romhaibh uilig.
100+ DRAW
The following people who won in the 100+ November Draw co-ordinated by Naomh Muire CLG were €500 Charles Doogan Loch an Iúir. €200 Patrick McGinley Snr Calhame. €100 Joe McDevitt Annagry, Seamus Rodgers Annagry West, Phil Duffy Meenacrieve. €50 Danny Gillespie Annagry, Cormac McGarvey Cnoc an Stolaire, Patrick Ferry Cúl a'Choic, Michael Sharkey Annagry, Kevin White Loughanure, Ciaran McGinley Calhame, Robbie O'Donnell Annagry, Yvonne Gillespie Lunny Braade. The next draw will take place on December 31st.
DAIDÍ NA NOLLAG
Beidh Daidí na Nollag ag tabhairt cuairt ar Chlub Óige Rann na Feirste ar 11ú Nollag ag a 7i.n i Áislann Rann na Feirste. Beidh Ceol, Spoirt, Siasmaiochta agus Solaistí do óg is fasta. Ta an cead isteach €5 an teaglach agus tá fáilte roimhe gach duine.
Tags: