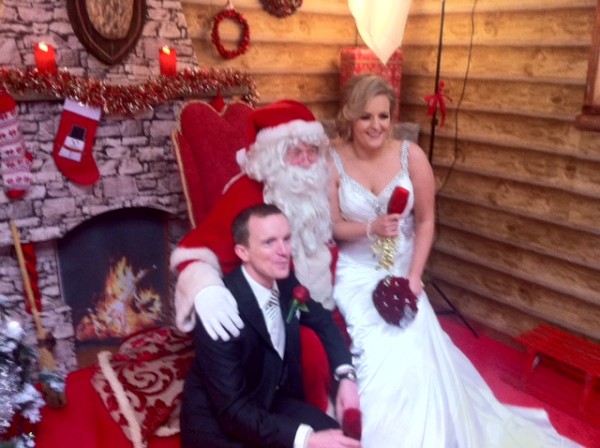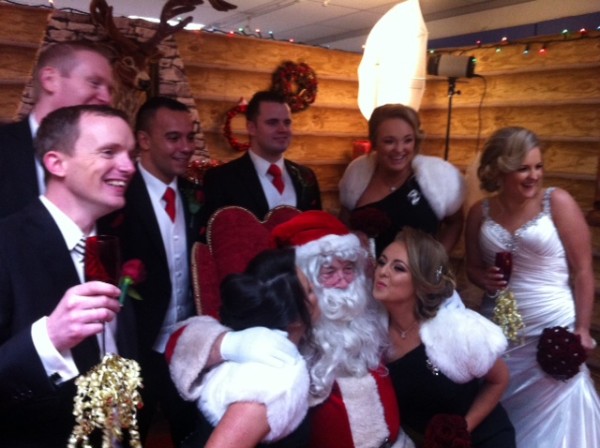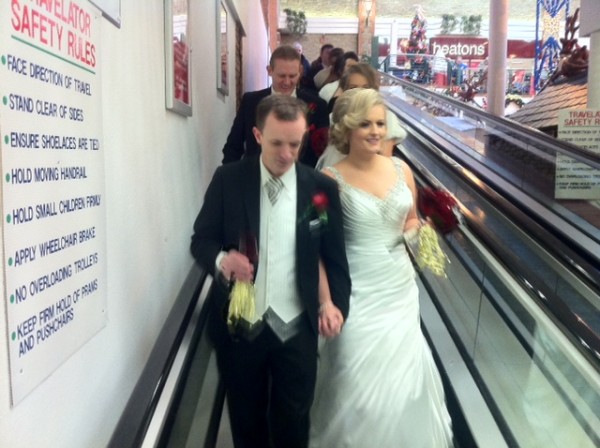 Newly married couple Laura and Aodhan McNamee got an early wedding present when got their picture taken with SANTA.
The couple who are both from Lifford tied the knot earlier this morning.
However, en-route to their wedding reception they stopped off at The Courtyard Shopping centre after hearing a special guest was in attendance.
The couple had been informed that SANTA was their and they were delighted when he agreed to pose for a series of pictures with them and their bridesmaids, groomsmen and best-man.
Mulroy College Choir, Milford, were also on hand to sing congratulations to the newlyweds Laura and Aodhan.
The happy couple are now off to their reception at The Silver Tassie Hotel and we hope they have a great night.
All at Donegal Daily would like to wish them all the health and happiness in their future together. 🙂
Tags: