They'll have been better known for their exploits on the sports field over the years than on the dance floor!
But Deele College parents Sabrina Barnett and Liam Porter certainly entertained the crowd on Saturday night with a stunning dance routine that saw them earn a maximum score from the judges and scoop the overall Judges' Award on the night.
Stephen Gibson and Grainne O'Donnell's brilliant Pulp Fiction/Gangnam Style mash-up saw them scoop the Audience Award on the night but there were stunning maximum-score performances too from Evin Devenney and Sonia Toland and from Gerry Crawford and Patrice Gallagher.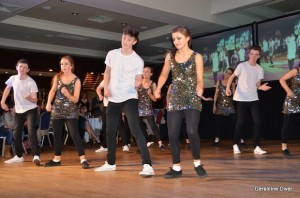 On a night of superb entertainment in the Mount Errigal Hotel, the Donegal Daily sponsored couple Sabrina and Liam, really got into character with 1940s costumes to match their action-packed swing jive.
Hundreds of spectators had packed into the function room at the popular Letterkenny hotel for the show and they were treated to a wonderful night of entertainment.
With the school celebrating it's 50th Anniversary this year, the Strictly contest is just one of many celebrations planned and it certainly was a massive success.
The dancers on the night were teachers, staff members, students, past-pupils and parents from the school community, not to mention special performances on the night from the TY classes and there was a huge buzz of excitement in the hall for the duration of the show.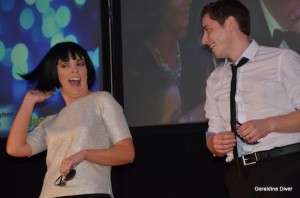 All the dancers had spent six-weeks learning their group and individual dances for the performance with dance teacher Marian Shiels and the mix of energy, enthusiasm and huge variation in dances meant it really was a treat for the audience.
Teachers Caitriona Bonner and Maureen O'Donnell were the main driving force behind the night that aimed to raise funds towards a new canteen at the school, and they said they were thrilled at the support the event had got from the community.
Each of the dancers who took part turned in spectacular performances and every one of them received a richly-deserved beautiful memento of the occasion.
Tags: