A man who pleaded guilty to being in possession of child pornography had his case adjourned to the next sitting of Dungloe District Court because his solicitor was ill.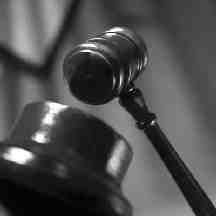 Judge Paul Kelly was told at Dungloe District Court that defence solicitor Jacqui Sharkey was ill and unable to be present to represent Neil McBride.
McBride, 44, was convicted at an earlier court when he admitted having 43 child pornography images on his Dell lap-top computer. He also admitted having a further 51 images of children under 17 years of age who were either fully or partially clothed.
The earlier court that key words used by McBride in google searches included "kids in bath", "12-year-old boys", "nude boys", "nude teens", and "cute boys."
Unemployed McBride, originally from Gweedore, but with an address at Fortwell Apartments, Letterkenny, pleaded guilty to possession of the child pornography images on his laptop in August 2011.
In court today Inspector David Kelly said he reluctantly agreed to a postponement of sentence earlier when Ms Sharkey said she was seeking a medical report for the purpose of arguing for mitigation.
He accepted that Ms Sharkey was ill today but if the case was being further adjourned he wanted it to be dealt with peremptorily – finally – at the next sitting;
The judge adjourned sentence to January 13.
Tags: