Majella O Donnell has come to the aid of people in her adopted county of Donegal to cope with stress.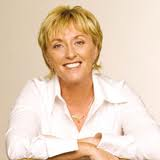 She is to officially launch the 'Donegal Mind Wellness', a charity which was founded by Majella in conjunction with volunteers and help from the HSE in Donegal.
The charity aims to help people to deal with the ups and downs of everyday life, which may lead to stress, anxiety and depression, by showing them ways of dealing with these problems.
Majella said since moving to Donegal in 2002 to join husband Daniel O'Donnell, she has grown to love the place and the people.
"The Donegal people are very honest, genuine and hard working. Donegal is a remote county that has suffered more than its fair share from unemployment, depression and suicide.
"My aim is to be able to help people throughout the county to help themselves be more positive and hopeful and to find ways to deal with everyday life which can be very tough especially for those who are isolated or living alone," she said.
Majella has previously spoken out about her own battle with depression and suicidal thoughts.
Majella explains, 'At the moment we are running a Stress Control Programme which is a practical six-week course that can teach ways to relieve stress in our lives.
"The courses are funded by Donegal Mind Wellness and are free of charge to everyone. Our aim is to make Stress Control as accessible as possible to everyone throughout Donegal.'
The launch of the Donegal Mind Wellness will take place in the Mount Errigal Hotel in Letterkenny on Monday next, December 15th at noon.
Tags: