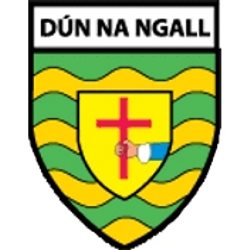 BY CHARLIE COLLINS: Aideen Gillen is the County Secretary for Donegal, the Dungloe woman was a clear winner in a head to head battle with Outgoing County PRO Ed Bryne from Killybegs to replace Aodh Mairtin o Fearraigh who had served the full five year term allowed.
Outgoing Assistant Secretary Sean Mc Ginley was beaten in his head to head contest with Naomh Muire's Declan Martin, the Glenfin native also a clear winner when the votes were taken.
Chairman Sean Dunnion was returned for a third term after a big vote in his favour over contender Eddie Gallagher, as were outgoing officers Denis Ellis ( vice-chairman), Ciaran Kelly ( treasurer), Frankie Doherty (assistant-treasurer), and Con O Donnell ( officer na Gaeilge) all unopposed.
Outgoing Coaching Officer Anthony Harkin was returned after a close contest with Buncrana's Gary Duffy 84 votes to 78.
Aodh Rua's Terence O'Shea replaces Michael Mc Menamin as Development Officer as Michael had completed his 5 year term.
After losing out on the job of Secretary and having previously stated he would not seek re-election to the post Ed Bryne did in fact allow his name to go forward for the post of PRO and defeated Catriona Harkin in the vote.
Niall Erskine was returned unopposed as Central Council delegate for a third year while Aodh Mairtin O Ferraigh and Outgoing delegate Pat Conaghan won a four way race for the two Ulster Council delegates posts.
Tags: