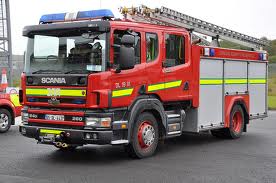 BREAKING NEWS: A woman has escaped injury in a Co Donegal house fire this evening.
Crews raced to the scene of the blaze at Cloughally, Dungloe, earlier.
The woman living in the property managed to escape without injury but the house has been badly smoke damaged.
Fire and Rescue crews from Dungloe and Glenties attended the scene.
"Thankfully the lady living there hasn't been hurt," said one local man.
"The house appears to be badly smoke damaged however. It's awful for her at this time of the year but the best news is that no-one has been hurt or killed.
"The fire brigade were here very quickly."
Fire officers are now examining the scene in an attempt to find a cause of the fire.
It comes a week after a woman escaped injury when a 'snowman' decoration caught fire at her home in Letterkenny.
Tags: