It was with huge regret that the Captain, Lady Captain, President, Committees and members of Letterkenny Golf Club had learned of the sudden death of former club Captain Hugh Duffy, 3, College Row, Letterkenny.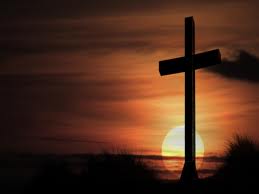 Mr. Duffy passed away suddenly on Monday last in Blackrock Clinic, Dublin.
Apart from being a well known and very popular member of the local community, having been a former member of the teaching staff at St. Eunan's College, Letterkenny,
Hugh was the oldest surviving male Captain of Letterkenny Golf Club.
During his vice captaincy and full captain's role in 1966 & 1967, Hugh was instrumental in the purchase of the land at Barnhill and the development of the golf club as it is now known.
During that period of re-location from Crievesmith,[the old course], Hugh's foresight, energy and dedication to conserving the local wildlife within the golf course area is still there today to be seen by all.
Indeed, there is an especially rare species of tree, on the pathway from the 18th green to the clubhouse, that Hugh took great pride in saving and which he often visited to make sure that it was still alive and standing.
Hugh was renowned by more senior club members as being the Captain who presided over the final golf competition at Crievesmith and the first ever competition at Barnhill!
Having always been proud of his Captaincy and association with Letterkenny Golf Club, Hugh remained a house member of the club and attended whatever past-captains' re-unions there were and could always be relied on for a few well spoken words of wisdom and anecdotes to regale those present.
Mr. Duffy was actively involved in "Meals on Wheels", was a member of the Board of Management of St. Bernadette's School, took great interest in the ongoing development of Letterkenny Town and, indeed, won numerous prizes for "best kept garden" in the tidy towns competitions.
Sincere condolences from all members of Letterkenny Golf Club to his wife Elaine, family and relatives. Hugh's funeral Mass was held in St. Eunan's Cathedral on St. Stephen's Day, Friday 26th December with burial afterwards at Conwall Cemetary. R.I.P.
Tags: