Can't Pay Won't Pay have condemned the "arrogant and heavy-handed approach" of Irish Water meter contractors who have moved into Letterkenny in force this week.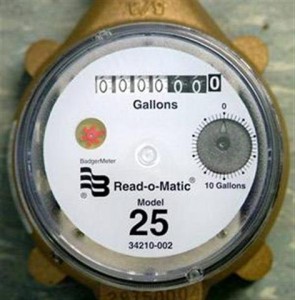 And have pledged their full support for residents who resist metering or remove installed meters.
Residents of Thorndale and Elmwood Downs awoke this week to find their footpaths ripped up and Irish Water vans putting in water meters in the area.
A spokesman for Can't Pat Won't Pay said the residents had been given no notice of the water supply being cut off.
"Despite what Irish Water have promised, no notice is being given to residents that their water supplies have been cut off. We have heard from people who have gone to work leaving washing machines or dishwashers on who have been worried that their appliances may have been damaged by the sudden loss of water supply," said spokesperson Micheál Cholm Mac Giolla Easbuig.
"Even where people have made it clear they did not want meters, the contractors have ignored them and continued the installations. Their actions are arrogant and heavy-handed. I have stopped installers on a number of occasions in West Donegal by standing over the connection and I fully support anyone who does the same in Letterkenny. Make it clear you do not want a meter, stand in their way, ask them why they have not given you the required notice. In short, get in their face and make it difficult for them. At the very least it will slow them down and they may decide to move on to where they will get less resistance."
"Where they do succeed, it is easy enough to remove the meter and I encourage people to do it. I believe this is rightful civil disobedience. The government can claim no mandate to implement these charges. There is overwhelming opposition to the charges and they should have scrapped them not modified them."
"It is important to remember that even if they install a meter on your supply, you can still join the boycott. Tens of thousands in Donegal will not pay regardless of whether we have meters or not. In the end it will be the impossibility of getting us all to pay that will make water charges uncollectable and will finally kill them off. Can't Pay Won't Pay's message is: resist metering, support the protests and join the boycott."
Tags: