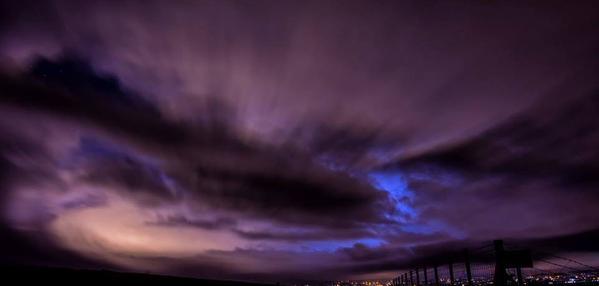 THIS was the colour of the sky over Lough Foyle earlier.
It's called a 'thunder snow cloud' according to BBCNI weatherman Barra Best.
And it settled in the sky – straddling counties Donegal and Derry – not long after a blue lightning storm erupted.
The picture was taken well after dusk – so that blue you see is a the electric-charged lightning, not blue sky.
Pic Owen Anderson
Tags: