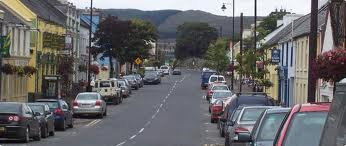 Community Notice: Glenties Community Action Group will hold its AGM on Monday February 16th @ 8pm in the Market Hall.
As always this is an important meeting and a chance for new faces to come on board and have their say and an input into how we can make Glenties a better place.
With that in mind the Action Group is looking to see what matters the people of Glenties want us to pursue, as you know we are already involved in Mullantyboyle Bridge but there are many other matters we could also address.
We want to hear your views and opinions on what we do, or what we could do.
Have you an opinion on the festivals we organise?
Are there infrastructural matters such as roads, footpaths, street lighting that you want us to highlight?
Are there any ideas about how to boost tourism in Glenties?
We want to hear any views or ideas you think the Action Group should take responsibility for and we will shortly have 3 suggestion boxes in the Co-Op, the Paper Stop and the Post Office where you can drop in your ideas or thoughts, just write them on a piece of paper and drop into one of the boxes or of course you can leave any suggestions on our Facebook page or email me at rgmquigley1701@gmail.com.
This is your opportunity to have your say, don't let it slip by all comments, ideas or thoughts will be raised at our meeting and discussed.
Tags: