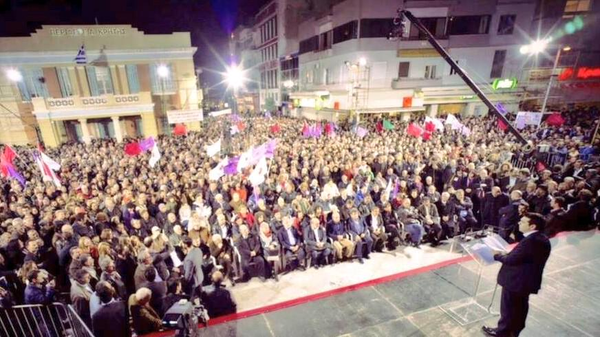 Sinn Féin's Pearse Doherty has congratulated the Greek anti-austerity party Syriza on its success in today's elections. 
Deputy Doherty said the victory for Alexis Tsipras' party offers a real change for Greek citizens and an opportunity for progressive change in Europe.
Speaking this evening Deputy Doherty said: "Exit polls from today's Greek election show that Syriza is now the biggest party and Alexis Tsipras looks set to become the new Prime Minister.
"I want to congratulate Mr Tsipras and his party on this stunning victory which will bring real change for the people of Greece and brings an opportunity for progressive change in Europe.
"Syriza has promised to renegotiate Greece's debt if it wins the election and to call for a European Debt Conference which would be in Ireland's interests also.
"Enda Kenny bluntly rejected the idea of a debt conference when asked about it by Gerry Adams in the Dáil last week.
"Ireland should not be dependent on Greece to propose something which is so obviously in our interests.
"If Enda Kenny and his government are not going to stand up for Irish citizens then they should remove themselves from office and allow the people to elect a new government that will."
Tags: