What's that coming over the hill? Thats Aire na Gaeltachta Joe Mc Hugh coming to save BEO.
BEO founded in 2009 started by organising gigs with original music for teenager in Letterkenny.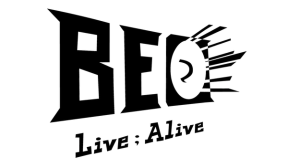 Having entered a national competition in 2010 BEO branded itself, put a business plan together and the committee of the time sold the idea of expansion to firstly Micheal Heaney of Donegal Co Co and secondly MarieAnn Kane of the then Donegal VEC.
There were three national finals held in Letterkenny from 2012 to 2014 with winners from Co. Wexford, Co Limerick and last year from Co Cork.
Last year saw 32 school enter the competition asteady increase from the 8 that entered in 2012.
While 2014 started very well for BEO but with the ETB budget being cut by 16% funds were proving difficult to find.
This led to an email being circuated ending BEO in December.
It was then that Aire Mc Hugh appeared on his white horse and pulled some funding together to fund Comórtas BEO for 2015.
He has also promised to do his upmost to help secure funding for the competition into the future. BEO filled 130 beds in Letterkenny last March and brought students to Donegal from all corners of the country.
This year's committee are delighted with the news and met with Joe this week to thank him for his intervention.
Tags: