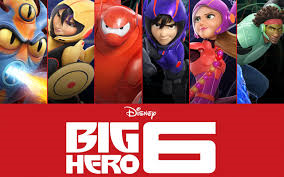 Eclipse Cinemas have announced that TWO new films have been released and are now available to view at the popular Cineplex in Lifford/Strabane.
Details of both films are outlined below and you also watch the links to their trailers.
Trash
Set in Brazil, three kids who make a discovery in a garbage dump soon find themselves running from the cops and trying to right a terrible wrong.
Released 30th Jan: Certificate 15A: Run Time 114mins
https://www.youtube.com/watch?v=VN08JrXZ9eM
Big Hero 6
The special bond that develops between plus-sized inflatable robot Baymax, and prodigy Hiro Hamada, who team up with a group of friends to form a band of high-tech heroes.
Released 30th Jan: Certificate PG: Run Time 108mins
https://www.youtube.com/watch?v=bT8qmoCgxZg
Also Showing
American Sniper, Kingsman: The Secret Service, Ex Machina, The Gambler, Mortdecai, Taken 3, Into the Woods, Annie, Tinkerbell: Legend of the Neverbeast, Night At The Museum 3, Paddington, Penguins of Madagascar
Get all our times at www.eclipsecinemas.com
Fifty Shades Of Grey 13th Feb – Tickets on sale now
Meal Deals on Friday 13th only, with the Fir Trees Hotel and the Old Courthouse Bistro – (see venues for booking)
Pre Booking Advised!
Eclipse Classics for February
Monday 9th Feb @ 8pm Top Gun (1986)
Monday 23rd Feb @ 8pm Mamma Mia (2008)
Tags: