As preparations for the general election take shape it is emerging that the Fianna Fail grassroots across Donegal are in favour of nominating three candidates.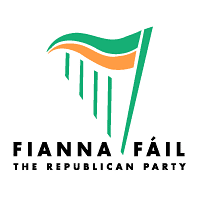 The Tirconail Tribune Editor John McAteer reports that the names emerging as popular favourites within the FF grassroots are Deputy Charlie McConalogue, Cllr. Ciaran Brogan and Cllr. Seamus O'Domhnaill in the West Donegal Gaeltacht.
Party sources say that having a candidate in West Donegal is vital to their chances to take two seats in the new Donegal five seat constituency.
All three candidates have a substantial number of registered support should the decision be made one of the party's rare conventions. However we understand that in the peculiar confrontational nature of party politics the decision will be made by party headquarters, similar to 2011 and more recently in the local elections in the Letterkenny area.
It has also emerged that one section of Fianna Fail is considering their position insofar as contesting a nomination and a number of meetings have taken place in recent weeks.
Key players have told the Tribune that these meetings have not made any real progress on a number of matters including an issue about the cost of party membership. The cost to join the party is a mere €20.
There is a clear demand, we are told, for a new Independent party in Donegal… but with a proper whip system since nothing else can pull together the strands of support needed to have a cohesive chance of success in a general election.
However Cllr. John O'Donnell has already thrown his hat into the ring while at the other end of the constituency, outgoing Deputy Thomas Pringle, with the support of a number of Independent Cllrs. will start as a favourite to retain his seat.
Meanwhile the latest opinion polls are spelling disaster for Fianna Fail nationally. They are on 19%: up less than two percentage points since their fall from grace in 2011 when their loss of more than 50 seats was their worst performance since they were founded in 1926.
Their four year period in exile has done little for party morale and here in Donegal there is a certain amount of support to sack Michael Martin and replace him with someone else, anyone else. And Eamon O'Cuiv is the most mentioned future leader of the party since it would seem appropriate in the shadow of the 100th anniversary of the 1916 Rising.
Fianna Fail is facing a major battle to win a second seat in Donegal but that pales into insignificance to the task facing Fine Gael.
The last general election saw FG having a field day in Donegal's two constituencies but the perceived political wisdom would say they don't stand a snowball's chance of retaining these seats in a reduced five-seater scenario.
However much will depend on the next Budget if they are to win back the trust that so many people placed in them in 2011. The local elections were a catastrophe for them and a six seat group on Donegal County Council is a very poor return for a party in Government. Senior FG grassroot members who've spoken to us recently say the party structure is at a low ebb and the fear for their fate in the election. They point to water charges, cuts in social welfare payments, the hospital beds and waiting lists fiasco that the party promised to fix as all being key issues in public anger that the FG Leadership has not addressed.
And despite the heavy duty public relations spin since in relation to job creation and the ending of emigration, the public reaction to these FG claims border on incredulity.
Sinn Fein will be confident about retaining their two seats: but on a good day and with the right candidate they could take an extra seat. Party sources rue the loss of Cora Harvey since her stature, location and gender would have ticked all the boxes in mid Donegal for the Shinners.
But the name of Cllr. Gary Doherty is being put about as a possible third runner…as always SF is saying nothing at this early stage of the campaign.
The general election results from 2011 gave Fine Gael a huge increase nationally taking 76 seats: an increase of 25. And this result saw FG claim a share of 36.1%: up by 8.8%.
In stark contrast this was the FF Election from Hell. Their seats tally dropped to 20: down by 51 but worse still their first preference vote halved and they ended up with 17.2%.
Labour gained 17 seats to take a total of 37 and more importantly they won a share of 19.4%: up by 9.3% since their previous outing. At the same time Sinn Fein captured 14 seats which was a gain of nine: they won a share of 9.9%. Today they are Ireland's leading party, according to the opinion polls on 26%.
Fine Gael is on 25%, Fianna Fáil on 19% and Labour goes up to 6%. Independents take a big, down to 23% from a recent high of 32%.
Satisfaction with the Government is on 23%, while the four main party leaders see their satisfaction with voters go up.
72% of those polled say Leo Varadkar being gay makes no difference to his chances of being Taoiseach.
Tags: