Deputy Charlie McConalogue has said that Donegal motorists have a right to know just how much of their motor tax has been pumped into the Government's super quango Irish Water.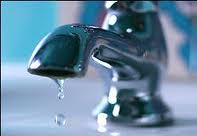 Following questions from Fianna Fáil, it's been confirmed that the Government has handed over hundreds of millions worth of motor taxes to Irish Water, instead of investing that money in our roads and transport infrastructure.
The INishowen TD said people pay their motor tax in good faith, expecting that their money will be invested back in our roads.
They are now angry to learn that instead, more than €37 million worth of motor taxes from Donegal was diverted to pay for Irish Water last year alone, explained Deputy McConalogue.
"Irish Water has been an outrageously expensive and unnecessary venture that has cost taxpayers dearly. €180 was spent on establishing the super quango, with €90 million spent on consultants alone. Taxpayers are also expected to foot the bill for the water metering process at a cost of €540. And not one extra cent of this has gone towards fixing a leaky pipe or addressing problems with supply in the county.
"Taxpayers are already expected to swallow the fact that a large proportion of local property tax revenue is being diverted to Irish Water, rather than being invested back into local services. Now we learn that a large chunk of our motor taxes are also being diverted to pay for this super quango, rather than being invested back into our roads. This is on top of the water taxes that families across this county will be forced to pay this year. And still not one Donegal community has seen any benefit whatsoever from the new management of our water services.
"Donegal motorists paid more than €37 million in motor taxes last year. They have a right to know just how much of this was diverted under the radar to Irish Water. Spending at Irish Water is out of control. But instead of admitting that their funding model is simply not working, Fine Gael and Labour are happy to sit idly by and allow taxpayers to foot the bill."