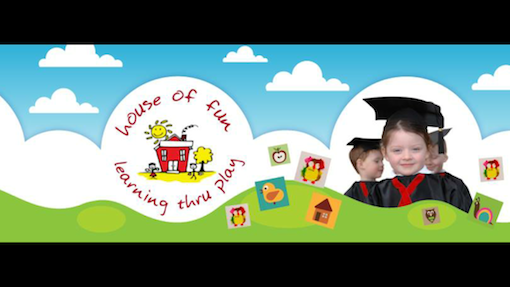 Promoted Post
This Sunday, 1st March, from 2-5pm, The House of Fun Montessori Preschool is holding its annual enrolment day for the free ECCE scheme.
All children born between the 2nd February 2011 and 30th Jun e 2012 are entitled to apply for a free preschool place.
Proprietor Bernie Moran takes this opportunity to invite parents and children to come along and view the facilities, and meet the staff who will be delighted to answer any questions you might have.
Ideally located on the main Letterkenny to Ramelton Road, this purpose built facility is the only one of its kind in the entire North West.
Bernie and her team of staff have made it their mission to provide a quality early childhood education in a safe, calm and happy environment.
Bernie stated that "every child has individual needs and we do our utmost to ensure that each child has a positive preschool experience and that they are well prepared for the transition to national school".
The House of Fun has adapted its curriculum with increased emphasis on spoken Irish. The children learn 1-2 new Irish words per week, in addition to learning Irish songs and poems. By the end of the year they have built up quite a considerable vocabulary and can confidently count in English, Irish and French.
The House of Fun offers a mixed curriculum of Montessori and learning through play. All children get scheduled play in the playschool room and in the extensive indoor and outdoor play areas.
So irrespective of the weather, they can ensure that your child gets adequate exercise and stimulation in their 1100sq ft indoor soft play area. So come along to the open day on Sunday 1st March from 2-5pm or alternatively they are open Monday to Friday between 09.00 – 13.00.
For further information contact Bernie on 086 3204094 / info@houseoffun.ie / 074 9152754
Tags: