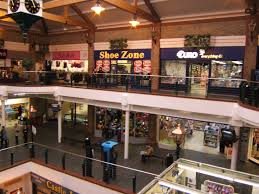 This Thursday the annual Health and Beauty Information Day will take place at the Courtyard Shopping Centre from 12 noon-5 pm.
Over 30 exhibitors are taking part, one of the biggest Health Day iniatives held in Donegal.
All information, advice, demonstrations, consultations etc are free to the public and
Everyone is welcome.
There will be free blood sugar level testing, free blood pressure testing, free BMI, free Eyesight
Testing, free Hearing and Wax checks.
Dillons Hotel on Main Street Letterkenny will provide Healthy Dishes and samples.
Exhibitors include:
Donegal Red Cross
Harkins Chiropodists
Connect Hearing
Hungarian Dental Clinic
Mc Quaids Opticians
Irish Cancer Society Letterkenny Daffodil Centre
Lindas Body & Beauty Clinic
Congress Resource Centre
Mc Kinney Family Chiropractic
Natural Health L/K
Cara House
Reflexology
Herbal Life
Letterkenny Womens Centre
Letterkenny Mens Sheds
Donegal Sports Partnership
Donegal Living Links
The Good Morning Service
JM Physical Therapy
Letterkenny CDP
Kriston Method Pelvic Health
LYIT – Student Nurses
Letterkenny Youth & Family Service
Parent Stop
The Loft Youth Project
The Doorway Project
De-Exeter House
The Carers Association
The Living Wheel System for Managing Change
Wheatgrass
Juice Plus
LYIT – Hula Hoop Guinness Book of Records Challenge
Donegal Travellers Primary Healthcare Project
Aura centre Letterkenny
All information on www.courtyardletterkenny.com
Tags: